11/06/14 10:30
Call for Scots to donate blood this summer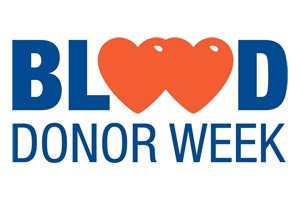 Public Health Minister marks World Blood Donor Day
Scots are being urged to make an extra special effort to give blood in the run up to World Blood Donor Day 2014 on Saturday.
The call for people to give blood comes as it was announced that, from next month, O negative blood will be routinely carried by doctors from the Emergency Medical Retrieval Service (EMRS) on Scottish Ambulance Service air ambulance helicopters - enabling patients to be given a blood transfusion more quickly.
Public Health Minister Michael Matheson today welcomed this announcement as he met with consultants from the EMRS team at the Glasgow Donor Centre to encourage more people to give blood.
While visiting the centre, Mr Matheson also met with blood donors to thank them for making this life-saving contribution.
He said: "Whether you've given blood before, or have never managed to get round to donating, I'd urge you to make an extra effort this World Blood Donor Day and make that potentially life-saving contribution. The importance of making a regular commitment to donating blood is one that the EMRS team are all too aware of and I have no doubt they will have seen first-hand how giving blood can really help people in need.
"The Scottish Government is committed to ensuring the continued the future supply of blood tissues and cells, which is why we are investing £43m in a new National Centre of Excellence for the Scottish National Blood Transfusion Service (SNBTS). This centre will help ensure the continued future supply of blood tissues and cells, as well as facilitating the effective introduction of new developments, products and safety measures in a flexible, state-of-the-art building."
Dr Moira Carter, Associate Director, Donor Services, SNBTS, said: "World Blood Donor Day is kicking off an unforgettable sporting summer for Scotland. As we look forward to the World Cup, the Commonwealth Games, and the Ryder Cup, we anticipate donations may drop off by as much as 20%. However, the need for blood continues, so please do take time out from your schedule in this sporting summer to donate.
"Blood Donor Week is a fantastic opportunity for us to thank the 138,000 people in Scotland who have given blood in the past 12 months. We have been delighted to welcome 3,290 17 year olds who have started giving blood so far during 2014, but we need more to come forward. As the overall population ages, these young donors are even more important in making sure we meet the needs of patients in Scotland today and into the future."
Dr Neil Hughes, consultant in Pre-Hospital Medicine, said: "The Emergency Medical Retrieval Service helps patients when they need it most. We will attend major trauma incidents in Scotland, to provide emergency care for patients who are critically injured at the scene. We also manage and transport critically injured patients with the Scottish Ambulance Service from remote and rural Scotland to centres which offer the care the patient needs.
"As O Negative is the only blood group that can safely be given to anyone in an emergency, a transfusion in these circumstances can buy precious time for critically ill patients. We would like to extend our thanks to all O Negative blood donors for making this possible."
SNBTS are asking in particular those donors with blood types O+, O-, A- and B- to make a real effort to give blood in the next few weeks, to ensure blood supplies are well-stocked over the summer.
To register as a blood donor or to find out where your nearest donation session is, call 0845 90 90 999, text 'blood' to 61611, or visit www.facebook.com/givebloodforscotland @givebloodscot #blooddonorweek2013
Notes to editors
Background
World Blood Donor Day is celebrated on 14 June every year, which is Karl Landsteiners birthday. This year Blood Donor Week 2014 runs from the 9th-15th June.
Less than one in ten people are O Negative – the universal blood group that can be used to treat any patient in an emergency. 14% of all blood issued by SNBTS is O Negative.
There are 138,000 active blood donors in Scotland. An active blood donor is defined as a person who has attended a session within the last 12 months.
Less than 4% of the eligible population in Scotland are active blood donors (eligible population defined as 17-70 years old)
There are 8 different blood groups. SNBTS manage a complex inventory across all blood groups to ensure supplies of each are at safe levels.
Percentage of population in Scotland by ABO:

O+ 42%
O- 9%
A+ 28%
A- 6%
B+ 9%
B- 2%
AB+ 3%
AB- 1%

SNBTS is a strategic business unit of NHS National Services Scotland (NSS). Accountable to the Scottish Government, NSS works at the very heart of the health service, providing national support services and expert advice to NHSScotland. It also plays an active and crucial role in the delivery of effective healthcare to patients and the public.
EMRS are now part of the Scottish national retrieval service ScotSTAR, a division of the Scottish Ambulance Service. http://www.scottishambulance.com/NewsDesk/NewsItem.aspx?NewsID=87
Please support our campaign by visiting www.facebook.com/givebloodforscotland or @givebloodscot #blooddonorweek2014.
Call 0845 90 90 999, text blood to 61611 or visit www.scotblood.co.uk to register as a blood donor. Thank you!
Contact
Jennifer Wilson, SNBTS, NHS NSS - 07770 536 706
John MacEachen, NHS NSS – 07717 340646
Alice Robertson, Scottish Government, 0131 244 2024/ 07580 801 688