17/06/15 00:01
Community takeover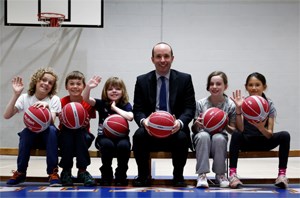 Community Empowerment Bill reaches final stage.
More support and advice will be available for communities to take over land and buildings in their areas, Community Empowerment Minister Marco Biagi has announced.
The Community Ownership Support Service, which helps groups and local authorities transfer buildings or land assets, will see its funding increased to £400,000 over the next year.
By offering advice COSS has already helped communities turn council offices, schools, libraries and empty shops into sports centres, community shops and arts venues.
The funding boost will be used to spread the word through roadshows and by providing advice directly to community groups on the benefits of asset transfer.
It will also help the organisation support the implementation of the Community Empowerment (Scotland) Bill which reaches its final stage in Parliament today.
The bill will give local authorities and public bodies a statutory duty to weigh up the benefits of transferring their land and buildings to communities.
Mr Biagi said: "Every community across the country has a building or area of land that could be transformed if local people were in control. This funding will help communities realise their ambitions, and find a way to improve their areas by injecting life into an old office block or waste ground.
"Taking over land or buildings can give communities the opportunity to protect services that might otherwise have been lost, it can provide jobs, training and opportunities to generate income or allow groups to refurbish and make alterations to buildings they already use.
"COSS has already supported nearly 50 asset transfers across Scotland and through this funding and the work of the Community Empowerment (Scotland) Bill I know even more communities will benefit.
"This bill is a momentous step in our drive to give people a stronger voice in the decisions that matter to them.
"The bill will give communities more rights to take over land in both urban and rural areas, provide protection for allotments, introduce new powers to transform abandoned or derelict land and opportunities to be involved in decisions around the delivery of services, community safety, healthcare or education from day one."
Ahead of the Stage 3 proceedings, Mr Biagi will visit the Crags Centre in Edinburgh. The centre was closed by the local authority in 2010 and reopened by the community two years later.
It received advice from COSS to help it reopen and it now serves as a sports centre for a thriving local basketball club and a wide range of other activities.
Simon Turner, co-founder of the Crags Centre said: "We're looking forward to the Community Empowerment Bill coming into force so that other communities can create a home for their sport and cultural groups just like ours.
"The Crags has been turned around from a failing facility into a community hub that is accessible for community groups and local people. It's the volunteers who have made it work and further support from the Scottish Government will be welcomed by those in the social enterprise sector."
Linda Gillespie from COSS said: "We are delighted with the increased level of funding which will enable COSS to engage with a wider range of public bodies on asset transfer as well as with Community Planning Partnerships around asset rationalisation processes.
"The increased funding will also enable us to increase the technical capacity of the COSS staff team which will further benefit the groups we work with."