20/01/14 11:09
European Ocean Energy Forum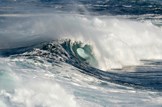 Scotland 'well placed' to play vital role in strategic development.
Scotland has a major role to play in the European Commission's new marine energy forum, Energy Minister Fergus Ewing said today.
The Ocean Energy Forum will comprise governments, regional directors and industry chief executives across Europe. It will coordinate the approach to dealing with the challenges facing the offshore energy sector and produce a strategy to speed up development.
Scotland boasts 10% of Europe's wave power potential and 25% of its tidal power and leads the way in the development of marine energy technologies.
In the last year consents have been granted for the world's largest wave farm – a development by Edinburgh firm Aquamarine Power – off the north-west coast of Lewis, and for the largest tidal stream energy project in Europe – MeyGen's array project in the Pentland Firth.
Last year also saw the European Marine Energy Centre (EMEC) in Orkney celebrate ten years of real-sea experience. There have been more grid-connected marine energy converters deployed at EMEC than at any other single site in the world and the centre remains the world's only accredited marine energy laboratory.
The Scottish Government has long argued for a more coordinated approach to supporting the sector, a message put forward by the First Minister during his presentation to delegates at the European Ocean Energy Conference in Edinburgh in October 2013, and during the visit of European Energy Commissioner, Gunther Oettinger, to Scotland in March 2013.
The Commission proposes to draw up a European Industrial Initiative for Ocean Energy, based on the forum's conclusions, by 2017.

Mr Ewing said:
"The establishment of the Ocean Energy Forum is a positive development, one which the Scottish Government has lobbied for over the last year.
"Scotland possesses world-leading offshore energy expertise. Working with the European Commission and Ocean Energy Europe, we are well-placed to make a vital contribution to the forum and Europe's green energy ambitions.
"Our country is blessed with a wealth of natural resources and we have a quarter of Europe's tidal and offshore wind capacity and a tenth of its wave power.
"Scotland has an astounding potential for renewable energy and it is only with the full powers of independence that this potential can be fully realised."