14/07/14 09:02
Improving Scotland's rural connections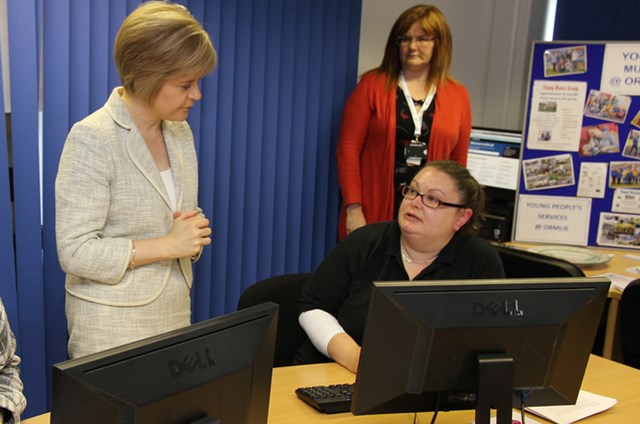 Rural Connectivity Commission to be set up.
A Rural Connectivity Commission will be set up after independence to consider how to improve issues such as mobile and broadband coverage, postal services and transport links for rural communities.
The commission will be announced in the constitutional paper Connecting Rural Scotland, being published today (MON). It will be an expert body which will consider how to deliver a better deal for our rural communities and businesses while also ensuring clarity for industry and stability for investors.
The Commission will work within a new Scottish regulatory landscape intended to ensure that Scotland's vital utilities remain sustainable and that markets operate in the long-term interests of all customers.
The paper, which will be published as the Scottish Cabinet visits Wick, will also confirm that on independence, the Government will take steps to ensure that all coastal areas of Scotland, such as Caithness and Sutherland, receive 100 per cent of the net income from the Crown Estate seabed leasing revenues.
Deputy First Minister Nicola Sturgeon said: "Our rural communities make a very valuable contribution to Scotland's economy and have huge potential to develop even further.
"Too often people who live outside urban areas poorly served by the market and the UK Government when it comes to services vital in the 21st century.
"With independence, we will have the powers to regulate these crucial services and to remove barriers which are holding back rural areas from achieving their full potential. There are opportunities to change so much for the better and that is why we are proposing setting up a Rural Connectivity Commission and taking forward improvements in five key areas for the benefit of rural Scotland."
The paper sets out five areas where independence would improve rural connectivity.
These are:
Improved digital connectivity, including mobile telecoms and broadband. In an independent Scotland, we would have the power to issue future spectrum licences and could include coverage obligations that ensure maximum availability of mobile telecoms throughout Scotland as a whole. We would also be able to consider more flexible approaches for broadband that could extend digital services.
Fairer parcel and delivery charges and ownership of the Royal Mail. Independence will put the regulation of mail in Scotland into the hands of the Scottish Parliament, enabling fairer prices to be delivered across all Scotland, including rural and remote areas. The Universal Service Obligation will be maintained, with a mail service to match, as a minimum, a six days a week mail service.
Fairer fuel prices and energy bills. With independence, the Scottish Government will examine the benefits of introducing a Fuel Duty Regulator mechanism to stabilise prices for business and consumers and how this could be made to work alongside our Scottish Energy Fund. We also plan an on-going permanent cut in energy bills. With the powers of independence we will permanently remove the costs of the Warm Homes Discount and Energy Company Obligation (ECO) from household energy bills.
Better transport links. Successive Scottish Governments have improved transport within current devolved powers, and this Government has prioritised investment in transport infrastructure, including upgrading of the A9, and a £5 billion package of funding and investment for rail, including the Borders Railway development. With independence, we will be able to take forward this Government's commitment to reduce Air Passenger Duty (APD) by 50 per cent, with a view to eventual abolition.
Achieving the true potential of rural renewables. The right policy support in an independent Scotland – based around the continuation of the GB-wide electricity market and a fairer transmission charging regime – has the potential to have a transformational impact on rural communities. This Scottish Government has made the commitment that, with independence, island and mainland coastal communities would receive 100% of all leasing revenues from activities in their adjacent waters, including those from renewables deployment. This would reverse the current situation where this income is taken by the Crown Estate Commissioners.