31/10/13 13:30
New Director General Health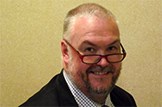 Paul Gray appointed as Director General Health and Social Care and Chief Executive of NHS Scotland
Following an external recruitment exercise, Paul Gray has been appointed Director General Health and Social Care and Chief Executive of NHS Scotland for the Scottish Government.
Mr Gray is currently the Scottish Government Director General for Governance and Communities and will take up his new position from December 2.
Paul Gray replaces Derek Feeley, who left the Scottish Government in July. The position has been filled on an acting basis by John Connaghan, who will resume his role as Director of Health Workforce and Performance from December 2.
Mr Gray said:
"It is an outstanding privilege to be appointed to serve as Director General for Health and Social Care, and as Chief Executive NHS Scotland. It is a crucial time as we drive forward greater health and social care integration, and improvements to the quality of care, while maintaining high standards of performance and delivery.
"I'm also looking forward to working with a range of people across the public sector and beyond in tackling Scotland's public health challenges, with a particular focus on tackling health inequalities.
"I am hugely grateful for the support I have had from colleagues within and outside Scottish Government in my previous role, and I look forward to continuing to work with them to make a real difference to the health and wellbeing of the people of Scotland."
Cabinet Secretary for Health and Wellbeing Alex Neil said:
"I am delighted that Paul has been appointed as Director General for Health and Social Care and Chief Executive of the NHS in Scotland. We have seen impressive improvement across NHS Scotland in a number of areas, and benefit from a world-leading patient safety programme – but there is still more to do.
"I look forward to working with Paul to match the ambitions we have set ourselves through the Quality Strategy for the NHS - an ambition based on what people have told us they want from their health services.
"Over the next few years we need to ensure that we continue to deliver high standards, while facing the challenges of Scotland's public health record, our changing demographics and a very challenging economic environment. I am confident that we have an excellent team in place to tackle these challenges."
Notes to editors
Paul Gray has been Director General (DG) Governance & Communities since January 2011; with responsibility for local government, the built environment, third sector, housing, regeneration and welfare, legal services, human resources and ICT. Prior to this (from July 2009) Paul was the DG Rural Affairs, Environment and Services. He chairs a number of national boards, including the Public Service Reform Board and the Resilience Advisory Board.
Paul has a wealth of public sector experience and his previous Scottish Government roles includes Director of Primary and Community Care (From 2005-2008), with responsibility for primary care, community care, care of older people, adults at risk, dental services, pharmaceutical services and general medical services. He held the role of Director of eHealth simultaneously.
Previous senior public sector positions include Director of Change and Corporate Services (with responsibility for HR and ICT); Director for Social Justice (covering Social Inclusion, Equalities and Voluntary Issues); and Director of Information and Communications Technology.