12/01/14 00:01
Screening begins at 50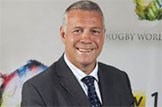 Scots urged to take bowel screening test.
Over 80,000 Scots will receive a bowel cancer screening test through their letterbox when they turn 50 this year.

The 81,478 includes famous Scots such as singers Lorraine McIntosh from Deacon Blue, Justin Currie from Del Amitri, former rugby internationalist Scott Hastings and former Scotland football internationalist, Gary McAllister.

49-year-old Lorraine McIntosh has urged Scots to 'take the test' after figures reveal that just over half of those eligible for the programme actually do the bowel screening test (54.9 per cent).

Health Secretary Alex Neil said:

"We know that nine out of 10 people will survive bowel cancer if it is detected early.

"With that in mind, I would encourage everyone who gets a test through their letterbox in 2014 to take the time to complete it. Having done the test myself I know how simple it is to do and the results could make a big a difference to your life.

"Let's make 2014 the year that we do even more to improve cancer survival rates. Don't get scared, get checked."

Lorraine McIntosh said:

"Turning 50 is something many people dread to be honest but as we get older, we need to be more conscious of our health and that includes being more cancer aware.

"It's great that we have screening programmes in place to check for signs and symptoms of cancer and I would urge everyone to participate when their bowel screening test come through the door. I know I will."

Scott Hastings said:

"I'm turning 50 this year and I love being fit and healthy. One thing that I have learned over the years is that I need to keep a check on my health and this year I will be keep an eye out on being sent a bowel screening kit through the door.

"If there's a test to screen for cancer, then I'm on it. So don't take a chance, take the test."

Almost 4,000 Scots are diagnosed every year in Scotland, making it the third biggest cancer in Scotland. It is one of three tumour types (breast, bowel and lung) being targeted by the Scottish Government's £30 million Detect Cancer Early programme, which aims to increase the proportion of cancers diagnosed in the first stage of the disease by 25 per cent by 2015.

All Scots aged 50 and 74 years of age are sent the bowel screening test.

The early signs of bowel cancer are often hidden but when detected at an early stage, nine out of ten people survive the disease. Screening is the best way to detect hidden signs of the disease such as blood in your bowel and ultimately, can save your life.

More women than men participate in the screening programme with 58 per cent of women returning their kits and 52 per cent of men.

People in Shetland are the best at returning completed test kits with 64.5 per cent participating in the bowel screening programme.
Dorothy Byres, aged 54 has four children and lives with her partner in Edinburgh. She was diagnosed with bowel cancer three years ago after a routine bowel screening test revealed blood in her samples.

She said: "My first bowel screening test at 50 years old was clear but when I did the test again two years later in November 2010 the results came back positive. It stated that blood had been found and that a colonoscopy was required.

"I was very lucky that it was caught early. I still think it's amazing that they could diagnose me with something that I had no obvious visible symptoms of so quickly and efficiently. I have recently had a three year check up and all is well.

"The bowel screening test isn't something to be embarrassed about. I would urge everyone to be more open about talking about bowel cancer and screening. My brother in law was diagnosed with bowel cancer the month before me so there was never any doubt in my mind about whether or not to take the test when it arrived on my doorstep.

"Nowadays, if I know someone has just turned 50 then I'll ask them if they've received their screening test through the post. I hear many reasons why people do not participate in bowel screening but to date have never heard a good reason. We need to stop feeling silly about talking about such things. Had I not participated in the screening I think I would probably not be here now. The screening test is so important – it could save your life."
Notes to editors
Currently the Scottish Bowel Screening Programme invites all men and women in Scotland aged 50 – 74 to participate in screening every two years.

The programme was extended in April 2013, so that those over the age of 74 can self-refer every two years by requesting a screening kit through the Scottish Bowel Screening Helpline.

For information on the screening programme, contact the Scottish Bowel Screening Helpline on 0800 0121 833 or visit www.bowelscreeningtest.org.