27/12/13 00:01
Young Innovators Challenge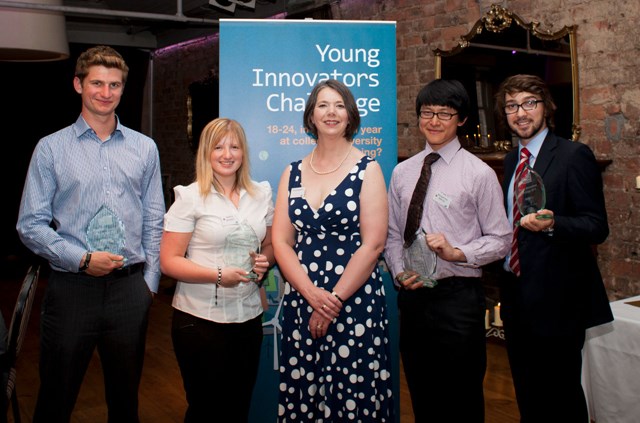 £80,000 prize fund for entrepreneurs.
Over 170 prizes will be made available to help young enterprising Scots develop innovative ideas and tackle social themes, it was confirmed today.
The Young Innovators Challenge (YIC) encourages and rewards innovative thinking. It is open to young people aged 18 or over who are in any year of study at college or university, taking part in a national training programme or studying for a Modern Apprenticeship.
The scheme is being redesigned from last year to offer more prizes to entrants. The £80,000 prize fund will support the next generation of entrepreneurs and prizes will range from £100 to £2,500 per person.
Young people will be able to enter the competition from January 2014. All entrants will benefit from professional support and guidance on enterprise and innovation.
Minister for Energy, Enterprise and Tourism, Fergus Ewing said:
"This award is a fantastic opportunity for young people from all academic backgrounds to come up with innovative ideas to boost economic growth.
"Last year's five winners show clearly the entrepreneurial spirit that exists in Scotland. Their success builds on our proud tradition as innovators.
"Our people are our greatest asset and it is crucial, perhaps more now than ever, that we see their economic potential unleashed.
"Critical to the success of the scheme is the opportunity for entrants to engage with like-minded people, other young innovators and entrepreneurial experts.
"I would encourage anyone with an exciting idea to enter this competition and play a key role in growing our economy in the years to come."
Last year there were five winners including Blair Bowman from University of Aberdeen, Laura Jayne Nevin from Edinburgh College of Art, Victoria Hamilton from University of Strathclyde, David Townsend from University of St Andrews and Michael Yiin from University of Edinburgh.
Victoria, a 23 year old graduate is working on a start-up business that specialises kneepads designed to improve comfort and protection.
She is currently working with a product design company to develop the idea through to a manufacturing stage and has begun to do some marketing research. Victoria is hoping to start selling the new product in January 2014.
Speaking about her experience, Victoria said:
"My experiences with The Young Innovators Challenge have all been very positive. The prize money itself has been phenomenal in getting things moving, but the association with the competition has really helped in promoting the business, and has provided me with numerous opportunities to meet with various well respected entrepreneurs and receive their feedback.
"The Scottish Institute for Enterprise has arranged quarterly meetings with the other winners of the YIC. It has been great to catch up with the other winners and find out about how winning the YIC has helped them."
Notes to editors
Young people will be able to enter the competition from January 2014. Applications can be found at: Scottish Institute for Enterprise
The competition is being delivered by the Scottish Institute for Enterprise, which is funded by the Scottish Funding Council.