18/12/13 11:33
Census 2011 results enable better planning for the future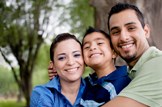 Data provides new insights into family life.
The latest release of 2011 Census data published today provides new insight into the life of families and households in Scotland, enabling better planning for the future.
Commenting on the latest results, Culture Secretary Fiona Hyslop said:
"2011 Census data released earlier this year has already revealed Scotland is more multi-cultural than ever before, while enjoying a strong sense of national identity.
"This latest tranche of data provides a further snapshot of how we live in Scotland today. It reveals a picture of household and family life, from accommodation type and occupancy to the diversity of ethnicities between different household members.
"Government, local authorities, the health and education services, business, professional organisations and the public at large all need reliable information on the number and characteristics of people and households if they are to conduct their activities effectively.
"With each new data release we are able to build an ever more detailed demographic picture which will help us plan for the future and keep pace with the changing demographics of our country."
The statistics published by the Registrar General for Scotland today provide estimates of the population relating to households and families as well as method of travel to work or study in Scotland at all levels of geography from national level down to community area.
The figures show that:
Since 2001, the proportion of married or same-sex civil partnered couple families fell from 38 per cent to 32 per cent of all households, whereas the proportion of cohabiting couple families rose from 7 per cent to 9 per cent.
There was an increase of two percentage points in the proportion of one-person households; from 33 per cent (721,000) in 2001 to 35 per cent (823,000) in 2011. This reflected an increase of two percentage points in the proportion of households with one person aged under 65 living alone, offsetting a slight decrease (of less than one percentage point) in the proportion of households with one person aged 65 or over living alone.
Both the proportion of lone parents in employment, and the hours worked by those in employment, increased between 2001 and 2011.