17/12/13 12:16
Farm payments consultation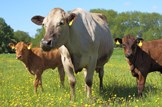 Choices for implementing the new Common Agricultural Policy in Scotland.
Farmers are being urged to have their say on how farm payments should be distributed in Scotland over the next seven years.

Rural Affairs Secretary Richard Lochhead has set out proposals for tailoring Pillar One of the new Common Agricultural Policy (CAP) to meet Scotland's needs. Scotland's Pillar One budget has been cut by 1.6 per cent to just under €3.5 billion for 2014-2019.

The implementation proposals are now subject to a formal consultation which opened today. The main points include:
Having two payment regions based on land type – one for arable land and permanent grassland and the other for rough grazing - so as to balance change with simplicity.
Using the National Reserve to ensure new entrants – who are currently excluded from direct payments - get a fair deal from day one of the new CAP.
Phasing in full area-based payments within the next CAP period i.e. by 2020.
Using Scotland's maximum allowance of eight per cent of the national ceiling for voluntary coupled support for the beef sector, to help this sector adjust to the changes from the move to area-based payments.
Mr Lochhead said:

"My vision for Scottish agriculture is for our nation to produce quality food with farmers able to compete in worldwide markets while our natural environment is protected.

"The new CAP is central to delivering this vision and we need to strike the right balance between flexibility and simplicity. Scotland has magnificent natural resources and it is in all of our interests to support food production and responsible land use. We absolutely must maintain the capacity to produce food as a nation and we absolutely must look after our environment.

"Scotland's budget allocation means we have to make careful decisions in how we tailor the new CAP to meet Scotland's needs.

"We will need to give careful thought to how we structure the total package of support that will be available to farmers, with a number of new payments set to replace the current Single Farm Payment and the move from historic payments to area-based payments.

"In this consultation I express my preference on many of the key issues and for others I have simply laid out what I see as the clear options.

"For instance, I am keen to see new entrants qualify for direct support from day one of the new CAP, and to continue in our efforts to halt the decline in Scotland's beef herds by maximising coupled support for the beef sector.

"Greening is another key reform as we seek to tackle the threat of climate change, and there are several options available to us including implementing Europe's standard measures or choosing alternatives that deliver an equivalent benefit to the environment.

"Across the whole direct payments package, it is important to pay heed to complexity and compliance costs when we consider new approaches and we must guard against increasing the level of red tape and bureaucracy.

"I can't emphasise enough how important it is that we achieve that balance. A new policy that tries to deliver a tailored solution to every circumstance in our diverse agriculture sector and geography might be tempting but it would be a recipe for chaos and obviously we all want to avoid that.

"The choices we have to make will be all the more critical because of our poor budget settlement. Other nations are debating how to invest significant additional resources in their farming sectors. In Scotland we face cuts.

"Indeed, the UK Government has negotiated us to the bottom of the European league table for future Pillar One payments per hectare, and has refused to pass on the full €223 million convergence uplift that rightly belongs to Scotland's farmers - a decision which goes against the wishes of both the European Union and Scottish Parliament, where there was cross-party support.

"We must work all the harder as Team Scotland to implement the new CAP in a way that maximises the benefits to Scotland."