16/12/13 11:55
Offenders' services to be reformed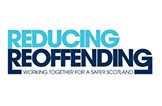 Changes to how community justice services are structured and run.
Improvements to the way services for offenders are planned, managed and delivered have been announced today by the Scottish Government.
The changes follow a consultation on options for redesigning the community justice system, aimed at making the most effective use of the £100 million the Scottish Government allocates each year to deliver community sentences, support the rehabilitation of offenders and reduce re-offending.
The key changes announced today include:
Transferring responsibility for the planning and delivery of community justice services from Scotland's eight Community Justice Authorities to the 32 Community Planning Partnerships. This will ensure criminal justice social workers maintain their links with colleagues in local authorities, while developing stronger links with partners in areas like health, housing and welfare to improve how they work together to tackle re-offending.
The Scottish Government will develop a national strategy for community justice and reducing reoffending. This will set the national strategic direction for CPPs to plan and deliver services as well as providing the framework against which progress can be assessed and improvement driven.
A new national body will be created to provide independent assurance to Ministers on the successes of community justice partners in tackling re-offending. This will give community justice the leadership it needs to continue the progress towards tackling crime and making communities safer.
The national body will also have the ability to commission services nationally if required. This will enable partners to maximise their resources and make the best possible use of public money.
Plans to hold regular meetings between Ministers and locally elected members to discuss and agree, where appropriate, areas of mutual interest around improving offender management, as part of an on-going commitment to strengthen partnership working with local authorities.
Mr MacAskill said:
"With recorded crime at its lowest level in almost 40 years and reconviction rates also decreasing, we recognise the contribution made by those working in community justice and Scotland's CJ As towards tackling re-offending.
"However, the desire for change and further improvement in community justice was clear from the report of the Commission on Women Offenders,the Audit Scotland report on Reducing Reoffending, , –as well as from the responses to the consultation. That is why we have been working closely with key partners and stakeholders during the summer to develop our new model for community justice.
"At its heart is stronger collaborative working at a local level to better support offenders and address the root causes of their offending, with leadership from the new national body in driving progress towards making communities safer.
"We will continue to draw on the expertise of CJAs, COSLA, ADSW and the Third Sector as we move towards the new arrangements."
Sandy Riddell, President of the Association of Directors of Social Work said:
"The Association very much endorses the Scottish Government's proposals which should herald a new era of agencies working more closely together at a local level to protect communities and work in a much more focused way to reduce reoffending.
"I am particularly grateful to the Scottish Government for working closely with all the key agencies involved when developing this new model – as a result, I believe that it will encourage much more of a shared sense of responsibility of we all have to do to ensure that Scotland is a safer place to live."
Cllr McGuigan, Spokesperson for Community Wellbeing for COSLA said:
"Reducing reoffending is a key priority for Local Government. We believe that making long term and sustainable change to reoffending rates can only be achieved by all key parties working together on a partnership basis and building on what works and is needed locally.
"That is why we have welcomed the Cabinet Secretary's decision to endorse a local model for the future of community justice, with national arrangements where we agree they will be beneficial.
"It is critical that we deliver a structure, retaining local flexibility, which ensures that housing, health and employability work with our justice partners to improve outcomes at both a national and local level.
"We shall now work with the Scottish Government to develop that strong local model."