16/07/14 14:55
Rare diseases action plan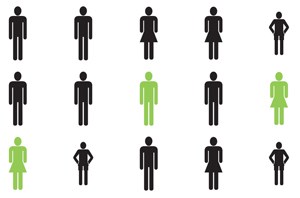 More than 300,000 people affected in Scotland
The Scottish Government has set out a new strategy to combat rare diseases, which are estimated to affect more than 300,000 people in Scotland.
A rare disease is defined as a life-threatening or debilitating condition that affects fewer than five people in 10,000. There are currently around 8,000 such recognised conditions.
'It's not rare to have a rare disease' is the Scottish Government's first plan of action to combat rare diseases. The report, published today, was drawn up following a consultation with patients and clinical experts who were asked for their views on the treatment of rare diseases in Scotland.
It sets out a series of suggested actions to bring about improvements in services and to empower people affected by rare diseases. The report also suggests ways to improve prevention, diagnosis and early intervention.
Each UK nation is developing their own plan of action as part of the UK Rare Disease Strategy. In turn this forms part of a Europe-wide drive to improve rare disease services.
Michael Matheson, Minister for Public Health, said: "What this report demonstrates is that although these diseases are individually rare, the sheer number of different conditions means that the total number of people affected is surprisingly large.
"That is why we have drawn up this implementation plan, so we can really focus our efforts on improving services for people who are living with rare diseases.
"As with any disease, early and correct diagnosis is important. However, in the case of rare diseases, this can present particular challenges.
"I am very keen that patients will be closely involved in deciding how services are provided, and how treatments can be improved."
Background:
It's not rare to have a rare disease can be viewed in full here: http://www.scotland.gov.uk/Publications/2014/07/4751